I hope you all will understand, there is no update this week. The big freelance gig I've been working on wrapped up Wednesday (hallelujah!) but that wasn't enough time to get a page done for today. I already started next week's update though, and you can even VOTE this week to preview it. I even put the word balloons in for you as an extra special treat.

Since it's the end of 2010, I thought I'd look back over the year The Dreamer has had. So read on for a full recap…
January started 2010 off promisingly for The Dreamer with news that we were a finalist in the Young Adult Graphic Novel category of the Cybils Awards!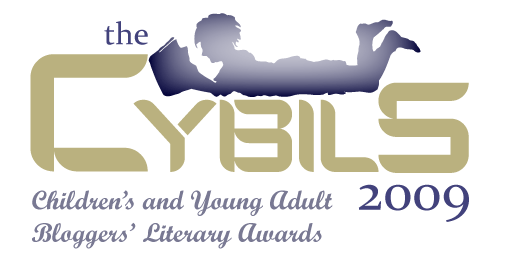 We also kicked off the debut run of the Comic Creators Alliance: Fighting Together to End Human Trafficking. 87 Creators participated, and we raised $10,000 for two very worthy organizations fighting human trafficking. (We'll be doing it again in just a week, so get ready to donate!)

We also found out in January that The Dreamer had won the S.P.A.C.E. Prize! The Dreamer's streak of "Always a Bridesmaid, Never a Bride" when it came to award nominations was ended. For once we brought home the big one!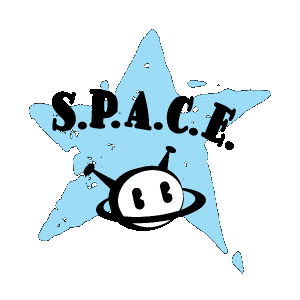 Within the pages of The Dreamer, Julie Wright was added to the team as she debuted as the official colorist! Uncle Hercules was introduced for the first time and Issue #9 was off with a bang.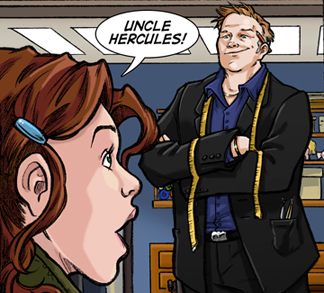 In February I was asked to be a guest at C2E2 and sit on the Women in Comics panel!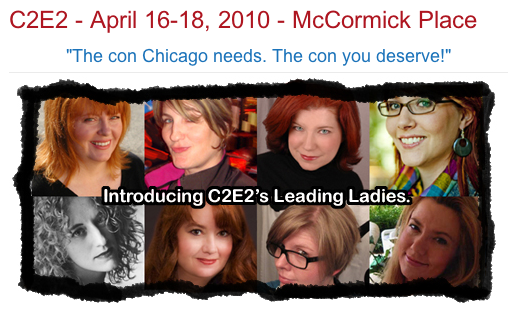 We also found out that we did not win the Cybils award, but I did have my work printed in Mice Templar from Image comics:

In March Liz showed up in the comic wearing a dress that was long-time reader Erin's entry for a contest on DeviantART. The contest was "Design a Dress for Liz to Wear on Her Date with John":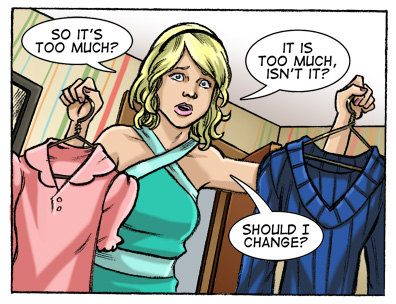 The Dreamer came out for the iPhone and at long last Alexander Hamilton joined our cast of characters: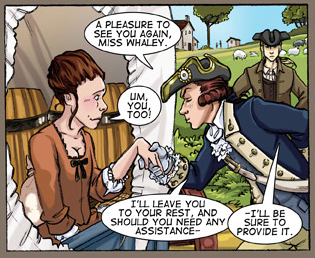 April came and kicked off the convention season! c2E2 was more fun than can be summed up in a blog. I spoke on that women in comics panel and hung out with friends and heroes all weekend long: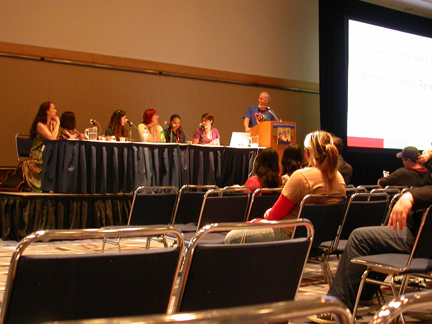 The very next weekend was S.P.A.C.E. where we were awarded our prize: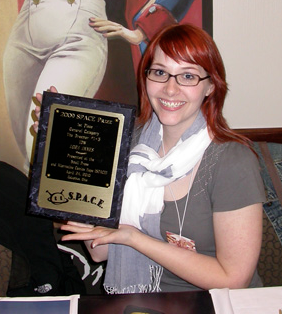 And poor Bea had an unexpected revelation: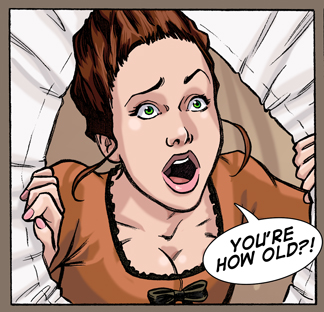 May was a sleepy month, except that we were graced with a series of fabulous guest strips in between issues 9 & 10. Remember any of these…?
June brought the excitement back with the kick off of our annual summer FanArtPollooza contest. This year's theme was in honor of Nathan Hale's birthday: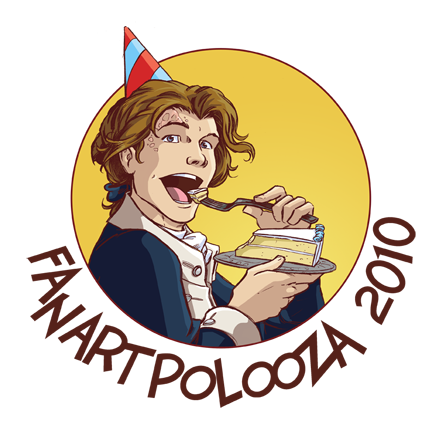 I did a pinup for the Uniques Tales #4: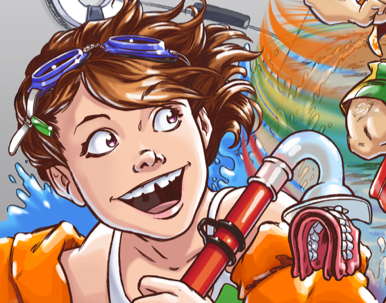 …and we relaunched The Dreamer store, complete with the nifty new shopping cart system.
July was a month of adjustments. Thanks for being gracious and understanding as we made the decision to cut back updates to one page a week. We received so much support and so many warm letters from all of you. Believe me, it made a difference! It wasn't an easy decision to make…
For Jenny Frison, July was a great month! She was nominated for Best Cover Artist in the Harvey Awards for the variant covers she did for The Dreamer!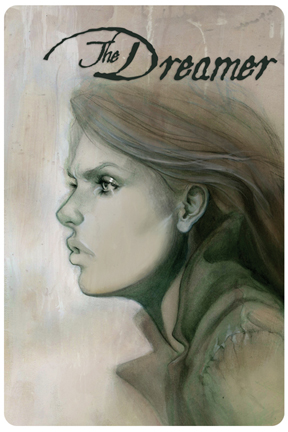 We ended the month by attending Otakon with Julie Wright and Comfort Love & Adam Withers. It was our first time ever at an anime show, and surely it won't be our last!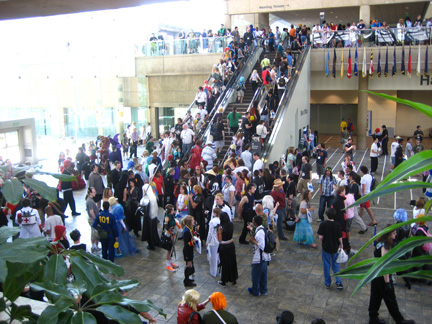 Fan Art contest entries streamed in throughout the month of August. And thanks for all your votes, we won a spot in the TGT Webcomics tournament, which means that I'll be back on this year to do another live event on their show.
In September we went to the first Cincinnati Comics Expo, a brand new one day only show. And I finally set up a Facebook Page:
I also, with the help of a program called Sketchbook Pro, began drawing The Dreamer 100% digitally: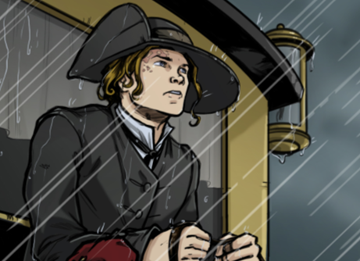 October brought the start of Issue #11: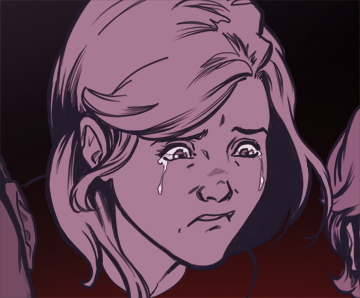 In November I was featured on Good Morning Columbus, as they broadcast live from Packrat Comics in Hilliard, Ohio: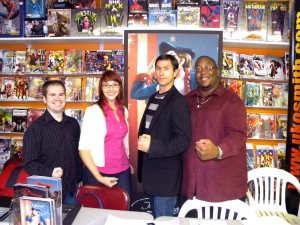 …and also in 614 Magazine: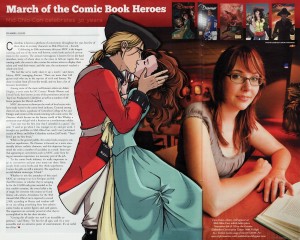 Bea also visited her past in a digital painted spread, the first of its kind in The Dreamer: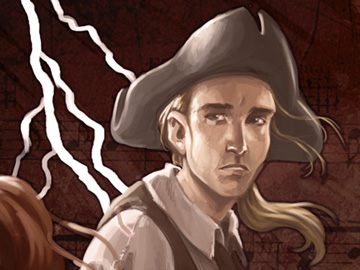 And in December we kicked off the Comic Creators Alliance again by gathering participants and breaking last year's number.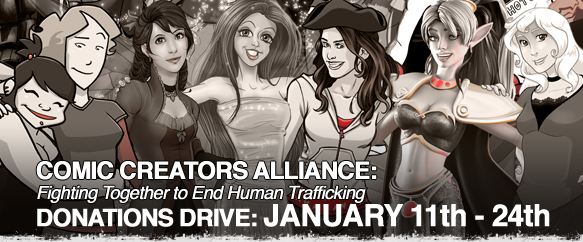 Here's to hoping 2011 is even better! I know this year has had ups and downs, but thanks to all of you who are here for us every step of the way. We feel your support all of the time!
I can promise you this in 2011: The Dreamer Graphic Novel Vol. 2 will be released!! And as soon as we wrap up Issue #11, I'll be starting the third volume, which is a nonstop rollercoaster ride from start to finish! Get ready! Vol 3 wraps up Act I of the story, known as "The Consequence of Nathan Hale."
Happy New Year, everyone! Don't forget to VOTE!