So here's another piece of guest art for you! You may better know Andrew "Doc" Chandler around the internets as the Red Mullet. I had the privilege of going to college with him, the man is creative in every sense of the word. He has written and illustrated childrens' books, comic books, comic strips, and wrote, directed and starred in an hour long documentary about a fictional super-hero.
This week he did me the honor of providing guest art for you Dreamer-depraved fanatics. This piece speaks for itself: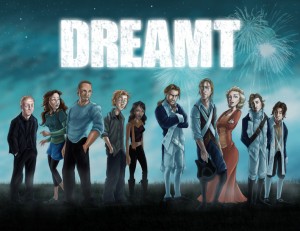 (Click to view full sized.)
It's a spoof. Incase you didn't catch it. This isn't the first time Doc has done some Dreamer fan art. Remember this piece?
See you Friday for more Guest Art! I've got at least one piece coming that is a jolly good time.