So the conclusion of Issue #16 was difficult for everyone…
But for no one more than Nathan himself.
Mr. Hale couldn't handle all of your sad, grieving faces so he asked me if he could come back to say a few words to you. It was an extremely irregular request so my initial instinct was to deny him. But you try saying no to that face.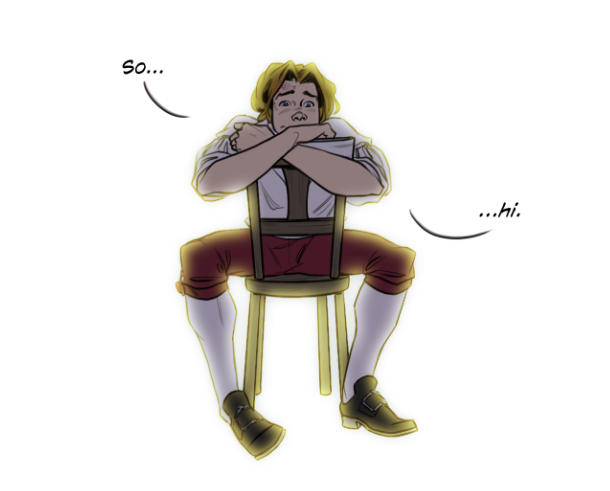 I'm very excited to present to you "One (Eternal) Life to Give": the first ever Dreamer mini comic! Digital PDF download now available in the Store! Perfect for the iPad!
We also added a brand new Nathan Hale bundle pack which includes all of the Nathan Hale goodies—and then some!
"One (Eternal) Life to Give" digital mini-comic!
"Nathan Hale: Matters of the Heart" digital short story!
"Frederick Knowlton: First Impressions" digital short story! (featuring Nathan Hale)
Four Bonus Nathan Hale wallpapers!

The Dreamer has been rather heavy for a long time now. I feel a little silliness is well earned.
Thanks for being an intelligent, engaged, passionate, respectful, creative readership!  You make my job fun and my life enriched. I love you with all my heart.
And so does Nathan.
So go on—hear what he has to say! I got the feeling he couldn't stay long…