I apologize, but there will be no update this week. I was shooting to do a one page update but my brain shut down and I didn't get as far as I needed to. I'm sorry. Have you ever pushed yourself too hard for a too long and then when you get to the finish line you just crash? That's what happened to me. I've been looking at Baltimore Con as the end of the madness, and apparently so was my brain because this week, even figuring out simple 2 point perspective was stumping me.
But I won't leave you with nothing! If you haven't read it yet, the Baltimore Con recap was posted earlier this week, and contains the world's coolest Cosplay ever!
The Indy Comics Panel I was on at Mid Ohio Con was taped, and released here in seven installments for your watching pleasures!
I did a really fun, almost silly at times, interview for Fantasy magazine!
And Jeff Ritter interviewed me about the graphic novel release at The Trades.com!
Some other cool news this week: The Dreamer was nominated for the S.P.A.C.E. (Small Press Alternative Comics Expo) award! In both the general and the webcomic categories!
There will be a full update next Friday, and you can VOTE this week for an early preview if you like!
Or, sign up for the Fan Flow where you always get to preview updates early!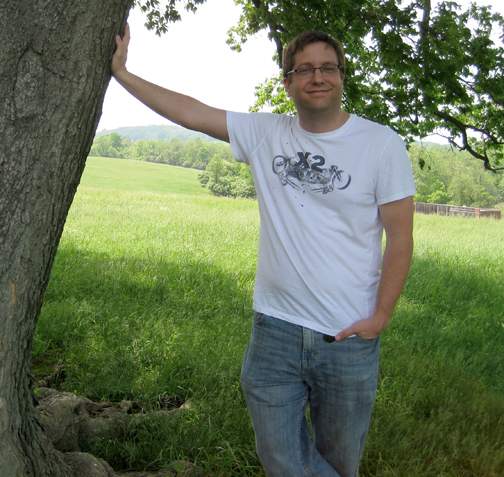 (Mike Innes, taken at Valley Forge earlier this year.)
Friday is MIKE'S BIRTHDAY!!! So wish him a happy birthday, everyone!!